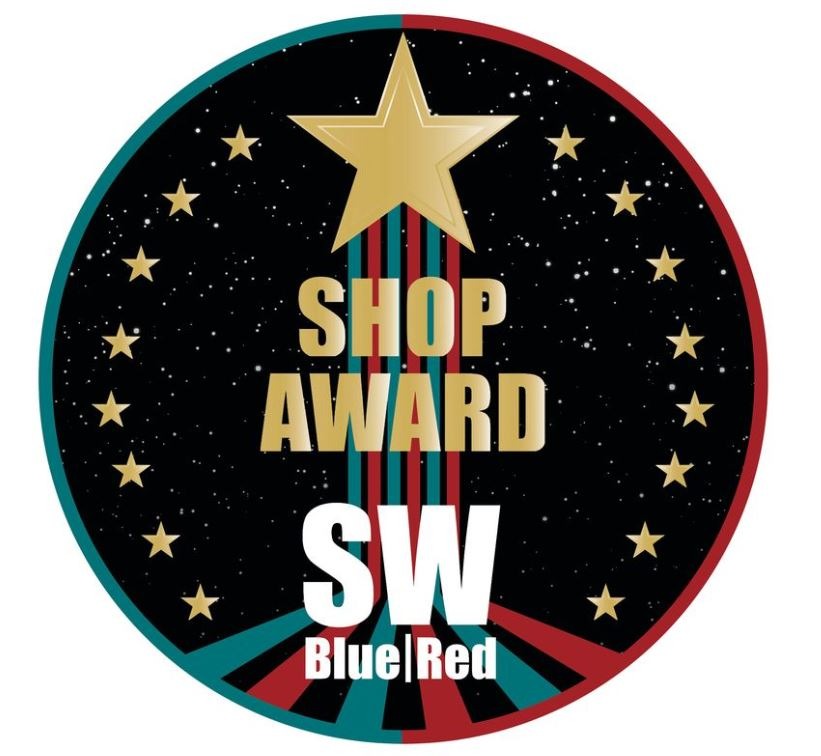 It is with great pride that I am proud to announce that the collection showcase has been awarded symbolically by the Facebook group "SW Blue/Red" for special achievements.
Members of the group propose shops for the nomination, which they believe have been served well and fairly, the prices are customer-friendly, the packaging of the goods deserves special attention (after all, we are all collectors and know what we are interested in) and, of course, the online presence has also been made appealing.
The jury then puts the proposed shops through their paces and after the decision, the award is presented by the administrators Robert Vollmann and Mark Leopold via video message and the dealer is presented in the group.
I am very pleased with this award as it confirms to me that the way I run my small shop is well received by the customer.
But no reason to rest! It goes on as before and maybe you still have room for improvement somewhere.
Many thanks for the nomination and the award received on it to all those involved!
Comments (0)
No comments at this moment